Silk floral shirts stand out as a captivating and versatile wardrobe choice. From casual outings to more formal affairs, these shirts effortlessly blend style and comfort, making them a timeless addition to any collection. Floral shirts made from silk fabric come in a variety of colors and patterns and are unique, vibrant, and luxurious.
This is 6 Floral Silk Shirts for Men: Summer Ready!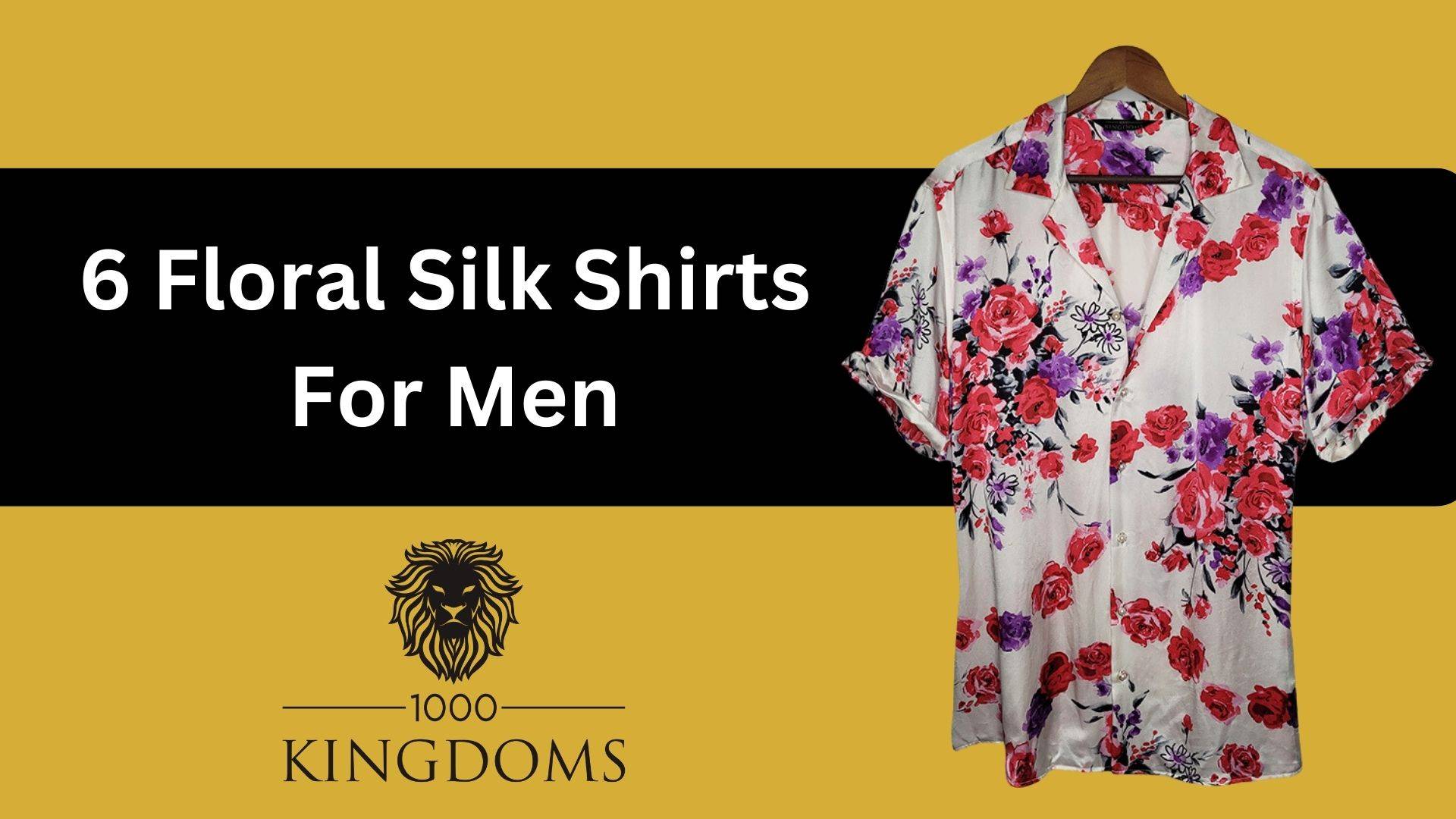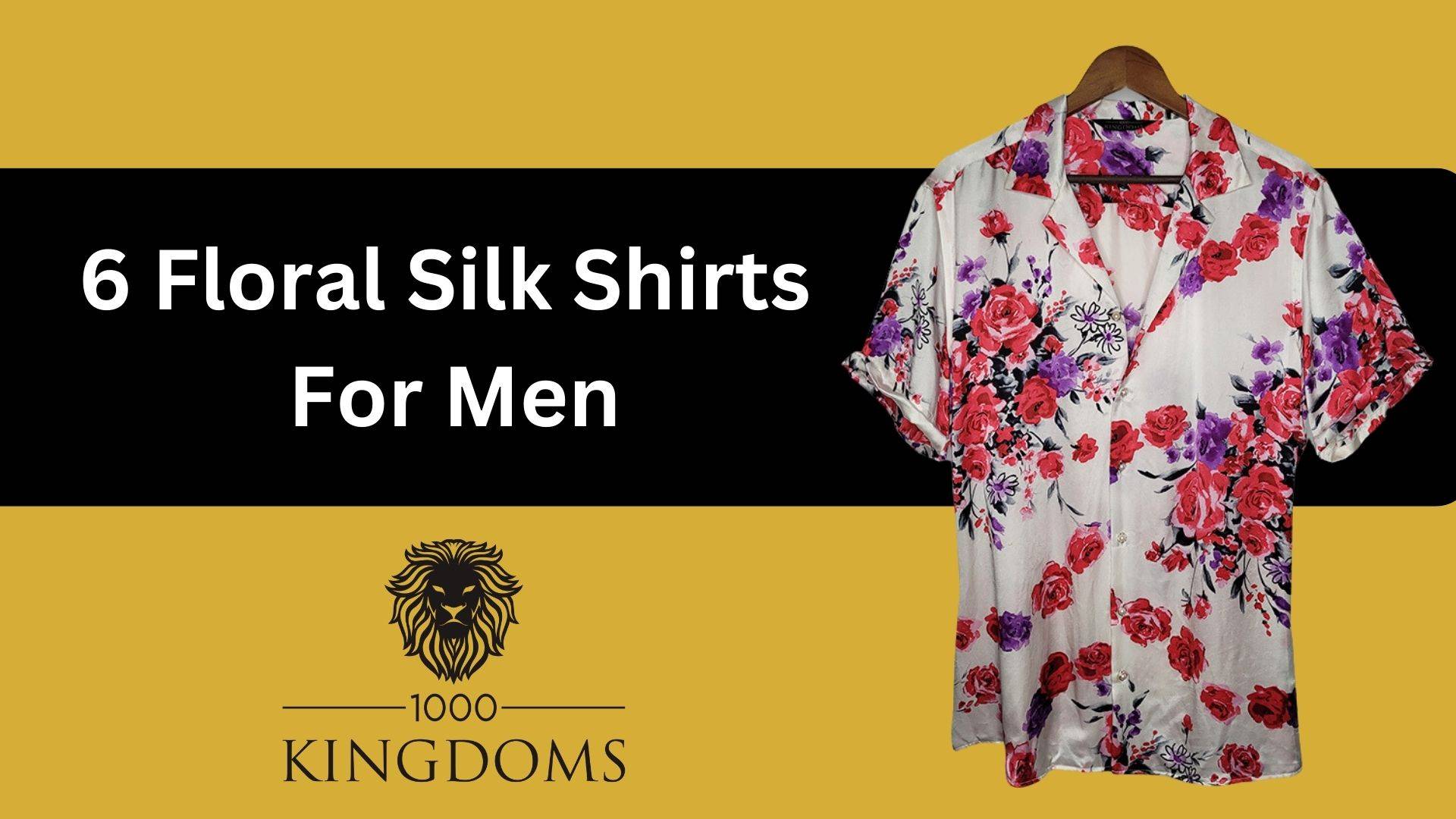 Floral shirts are vibrant, colorful, and energetic pieces that can be worn with a range of outfits for a variety of different occasions.
The floral shirts listed below are all made from 100% silk fabric and are breathable, lightweight, stylish, and luxurious.
Contents:
1. Black Floral Short Sleeve Silk Shirt
This sleek black shirt features elegant pink flowers, adding a touch of sophistication and style. You'll love how it effortlessly blends timeless charm with a modern twist, making it a standout piece for your wardrobe.
2. Navy Rose Floral Silk Shirt
This long sleeve men's silk shirt features a captivating navy-colored rose pattern that's deep tones exude an air of elegance and allure, creating a perfect harmony between classic charm and contemporary style. Embrace the versatility of this shirt as it effortlessly complements various outfits, making it a must-have addition to your wardrobe.
3. White Floral Short Sleeve Silk Shirt
This exquisite white floral short sleeve silk shirt is designed to captivate with its stunning red and purple floral patterns splashed across it's sparkling white background. Whether you're dressing up for a special occasion or going for a casual yet stylish ensemble, this shirt is the perfect choice to stand out in any crowd.
4. Gothic Floral Short Sleeve Silk Shirt
Embrace the dark elegance this short sleeve silk shirt exudes, fusing edginess with a touch of sophistication. This shirt is the epitome of versatile style, making a statement whether you're heading out for a night on the town or aiming for a more refined look. Experience the captivating allure of this unique piece that promises to turn heads wherever you go!
5. White Floral Long Sleeve Silk Shirt
This White Floral Long Sleeve Silk Shirt is a masterpiece of sophistication with red and purple floral designs gracefully adorning the white silk fabric. Embrace the timeless allure it brings to your wardrobe, effortlessly blending classic charm with a touch of vibrancy. This shirt is the epitome of versatility, perfect for elevating your look for any occasion. Whether it's a formal affair or a casual outing, this shirt is guaranteed to make you stand out in style.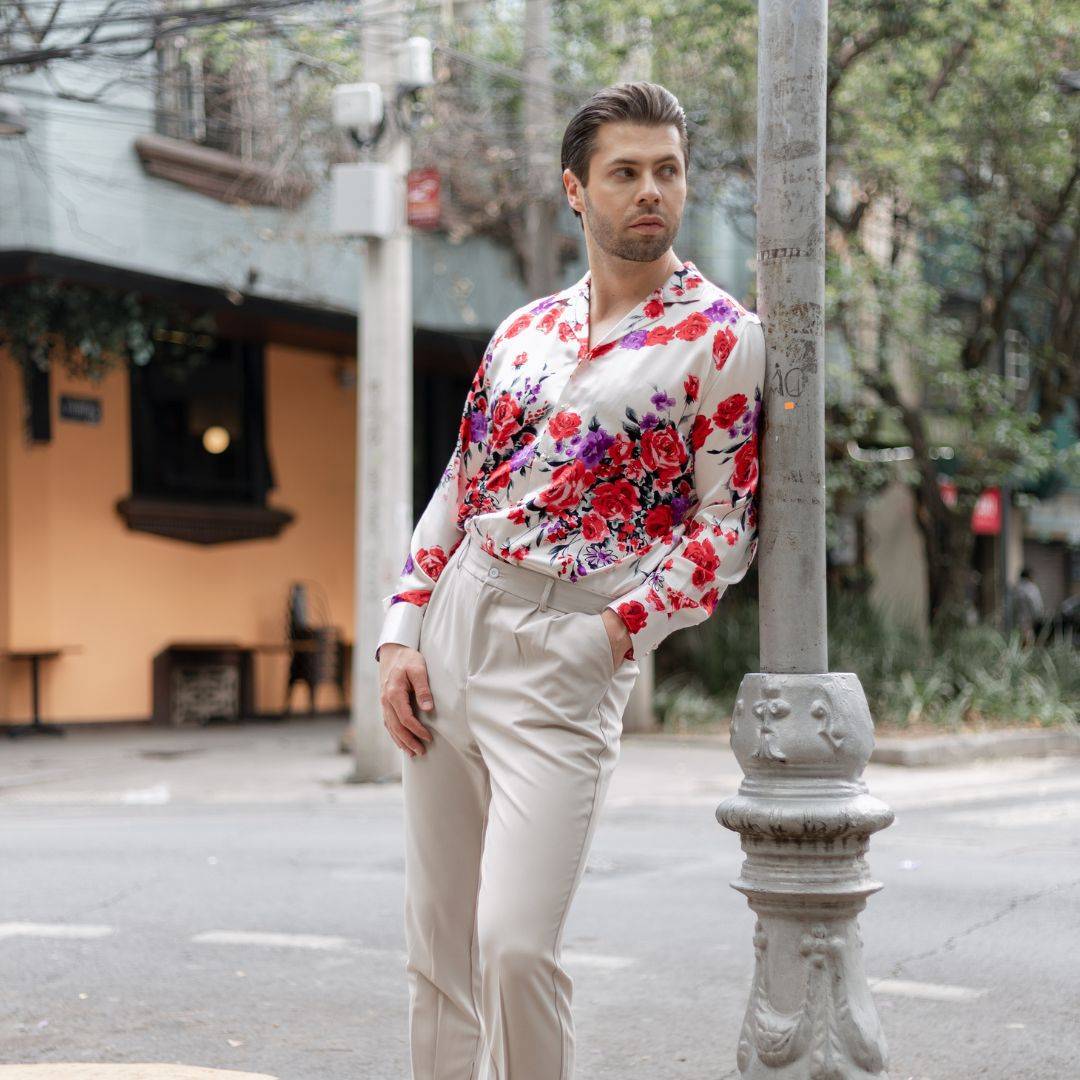 6. Black Floral Long Sleeve Silk Shirt
This shirt strikes the perfect balance between sophistication and flair, allowing you to make a bold fashion statement with ease. Whether you're dressing up for a special event or adding a touch of class to your everyday ensemble, this shirt has got you covered. Embrace the enchanting charm of this unique piece that seamlessly combines versatility and style.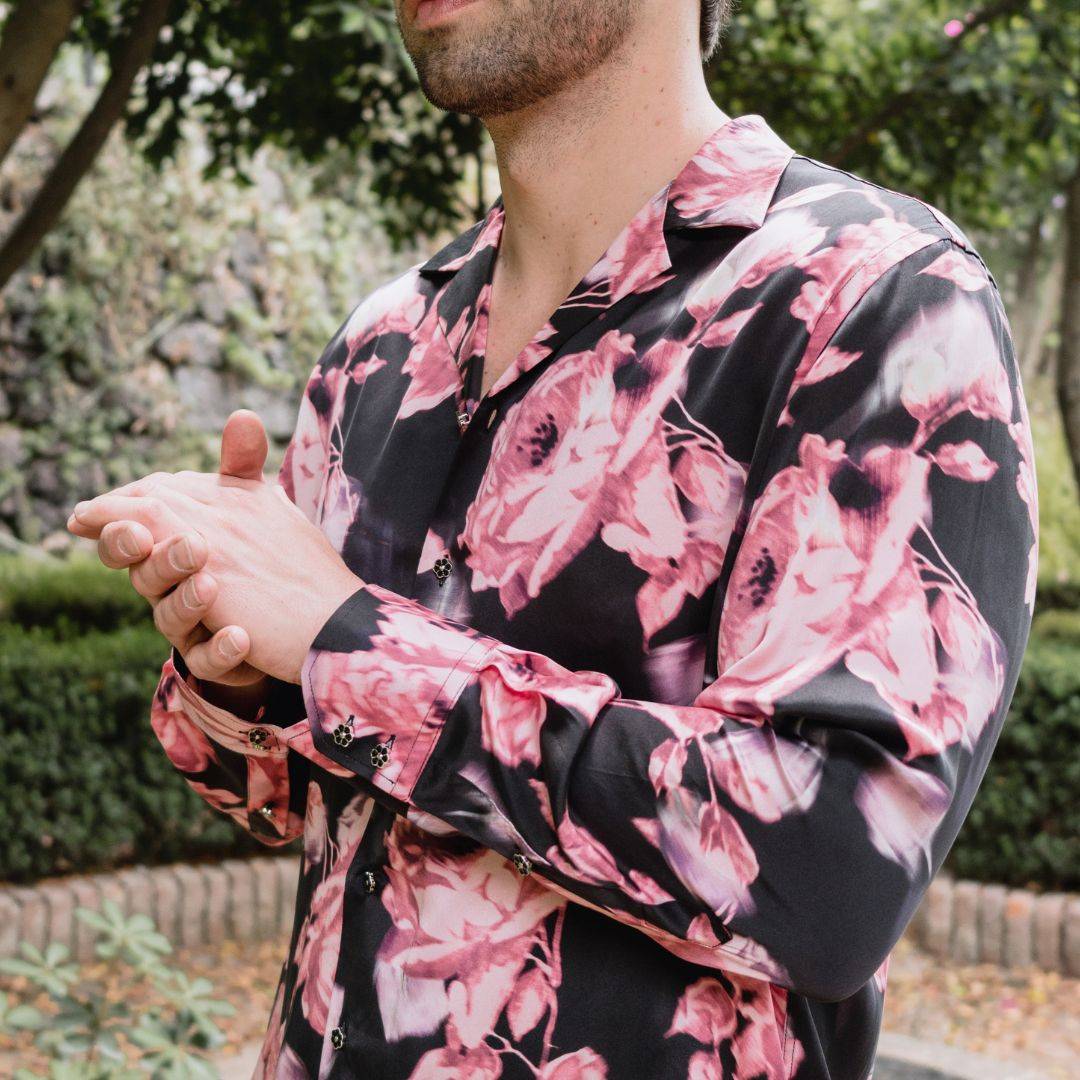 Floral Silk Shirt for Men FAQ
Is it OK for men to wear floral shirts?
Yes, it is completely acceptable for men to wear floral shirts. Floral shirts can add a trendy and stylish touch to any outfit, allowing men to express their fashion-forward and individualistic sense of style.
Are silk shirts in style for men?
Yes, silk shirts are definitely in style for men. They have made a notable comeback in men's fashion, offering a luxurious and sophisticated look. With their smooth texture and versatility, silk shirts have become a favored choice for various occasions, adding a touch of elegance and refinement to any outfit.
Is a silk shirt worth it?
Absolutely, a silk shirt is definitely worth it. While they may be a bit of an investment, the luxurious feel, timeless appeal, and versatility they offer make them a valuable addition to any wardrobe. Whether dressing up for special occasions or elevating your everyday style, the comfort and sophistication of a silk shirt are unmatched, making it a worthwhile and stylish choice for any fashion-forward individual.