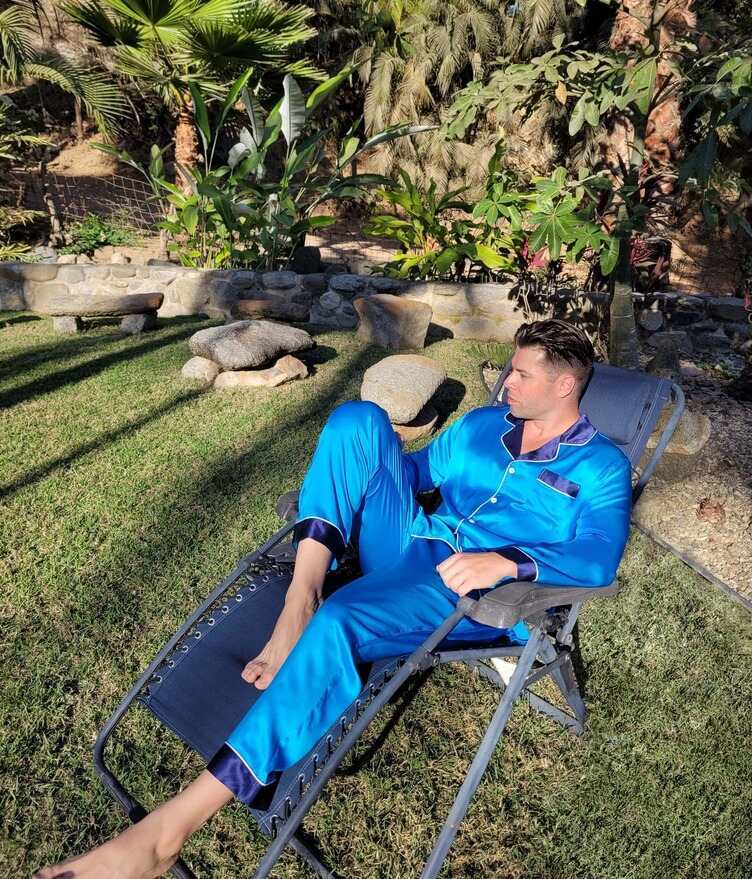 Our brand is focused on providing Men with premium loungewear garments to wear once they are done work for the day. Our clothes are worn at home, on vacation, at parties, and in while in bed.
We use premium high end fabrics, such as silk, to make luxurious garments that look stylish and feel amazing.
We wanted to give men finer options when it came to switching out of their work clothes and changing into a different outfit for lounging at home. Gone are the days of men wearing cheap sweatpants, old basketball shorts, or (even worse) jeans, while relaxing around the house.
We all know that wearing the right outfit can help to change your mood, energy, mindset, and outlook. Our mission is to make clothes that make men feel confident, smart, handsome, relaxed, and above all else, happy.
We treat the customer as if they are our own family. Which is the reason why we offer free shipping, free returns, and affordable prices.
We deliver high quality garments made from premium fabrics and materials. Everything is hand stitched by artisan seamstresses to ensure that you can enjoy our garments for years to come.
Our garments are made to enhance your relaxation and leisure time. Making the most of your down time can help to refresh and renew your mind, body, and soul, which makes us better equipped for taking on the world.