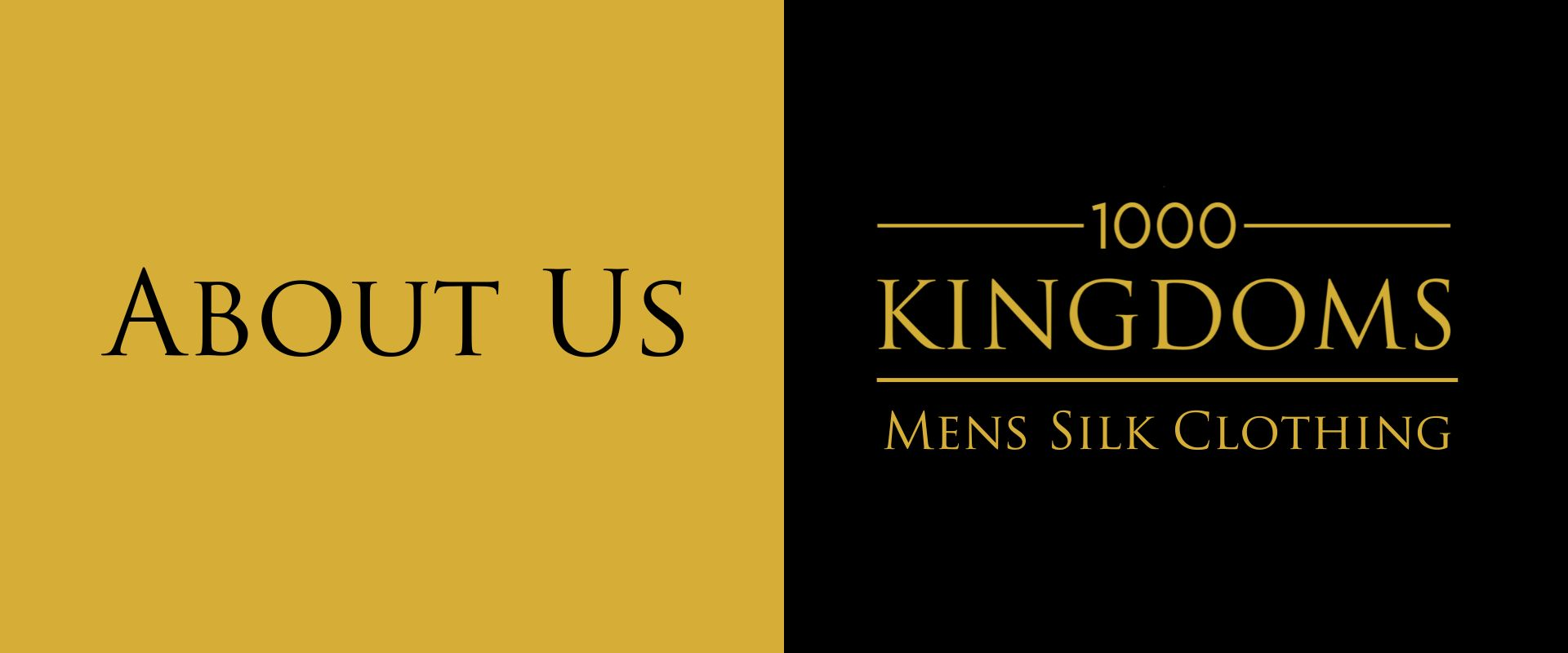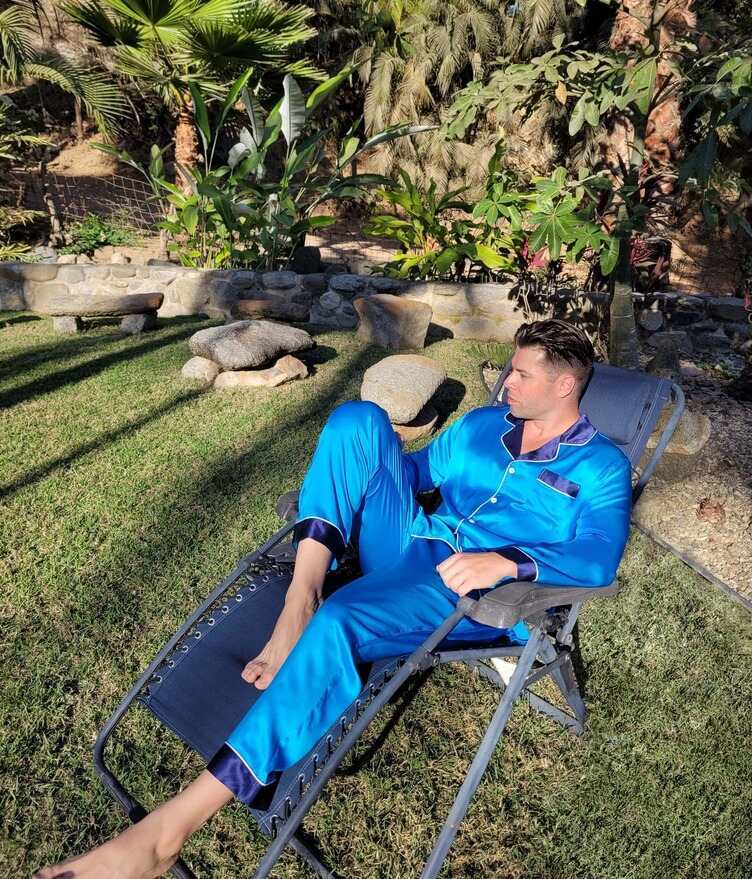 Our focus is on providing Men with luxurious silk clothes that look and feel amazing, no matter where you're wearing them. Whether you're lounging at home, on vacation, or enjoying a night out with friends, our clothes are designed to make you feel confident, relaxed, sophisticated, luxurious, and comfortable.

We believe that silk is the world's greatest fabric, and we want more men to have the opportunity to enjoy it. From our classic silk pajamas to our elegant silk shirts, our clothing is designed to be versatile and timeless, ensuring that you can wear them for years to come.
Our clothes are special and unique garments, and once you try them on, you will understand why.
We treat the customer like family. This is the reason why we offer free shipping, free returns, and affordable prices at the luxury level.
We believe in the enduring power of classic, timeless fashion. Whether you're wearing our clothing to a formal event or just lounging at home, you can be sure that you're making a statement that will stand the test of time. We believe that fashion should be a reflection of your unique personality and taste, and that's why we offer a range of styles and colors to suit every individual.
We believe comfort is key. Our silk clothing is breathable, lightweight, and incredibly comfortable. We understand that fashion is not just about looking good, but also feeling good, which is why we put a premium on comfort in everything we do.
All of our products are crafted with the utmost care and attention to detail. We use the finest silk fabrics as well as highly skilled artisans to create clothing that is not only beautiful, but also built to last. We understand that quality is important to our customers, and we take great pride in offering high quality silk clothing.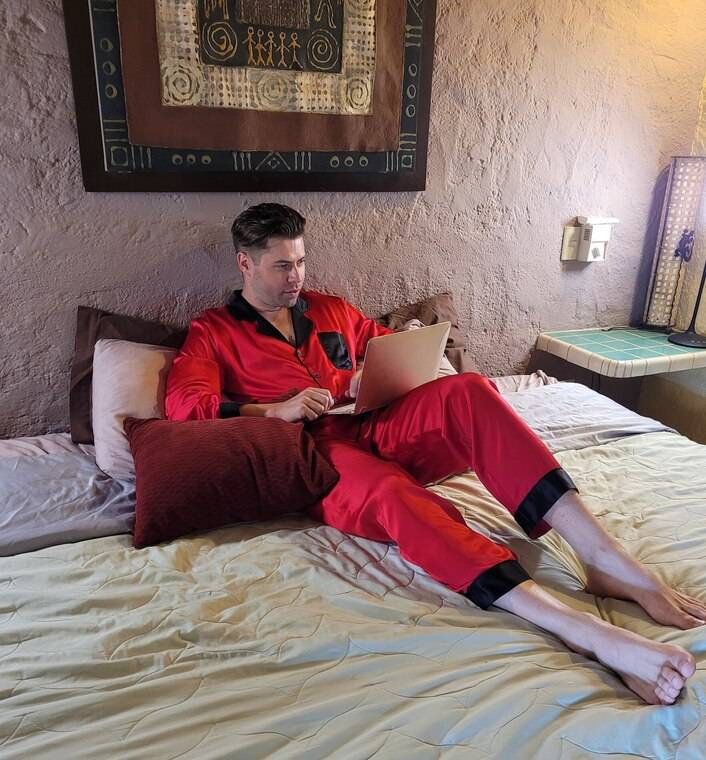 Hi everyone,
My name is John Gray, and I am the founder of 1000 Kingdoms.
The reason for me starting this brand is simple. I started 1000 Kingdoms because silk is the greatest fabric in the world, and I want to give more men the opportunity to enjoy it.
The first time I had the pleasure of wearing a 100% silk shirt was in 2017 and I immediately fell in love.
I loved the way I felt, I loved the way I looked, and I loved how much energy a colorful silk shirt could bring into a room. The moment you put on a silk garment for the first time, you'll know what I'm talking about. It's opulent, luxurious, sophisticated, alluring, extremely comfortable and totally unique.
As the years went by my love for silk only grew deeper. I spent hours and hours shopping for silk fabrics in different places all across Asia, searching for the most vibrant colors and dazzling patterns that I would then take to my tailor, to get made into different types of garments.
Finally in 2022 I decided that I wanted to introduce more men to the natural, soft, and swanky fabric, known as 100% silk.
I want each of you to experience all of the luxuries that silk has to offer. There is really no fabric that can compare to silk and the way it makes you feel when you wear it.
We are here to provide you with the highest quality and most stylish men's silk clothing available.
You're going to fall in love with our products and the high quality silk fabric that we use to make them.
Thanks for taking an interest in the brand. If you ever want to chat with me, leave a message on our contact page and I'll make certain that I get back to you.
Thank you for the support.
John Gray
Founder @ 1000 Kingdoms