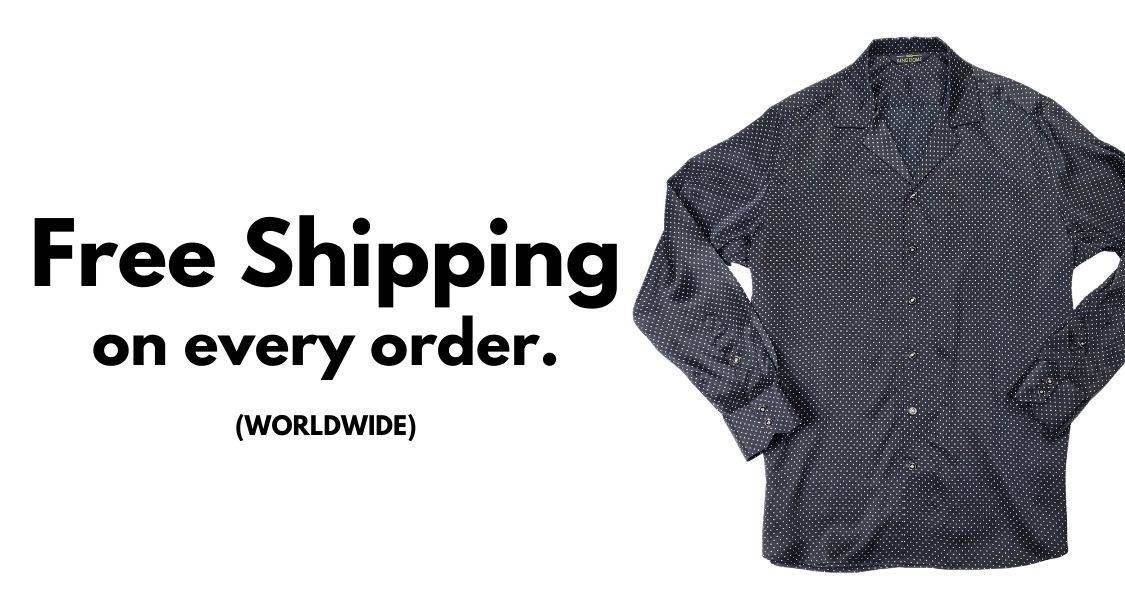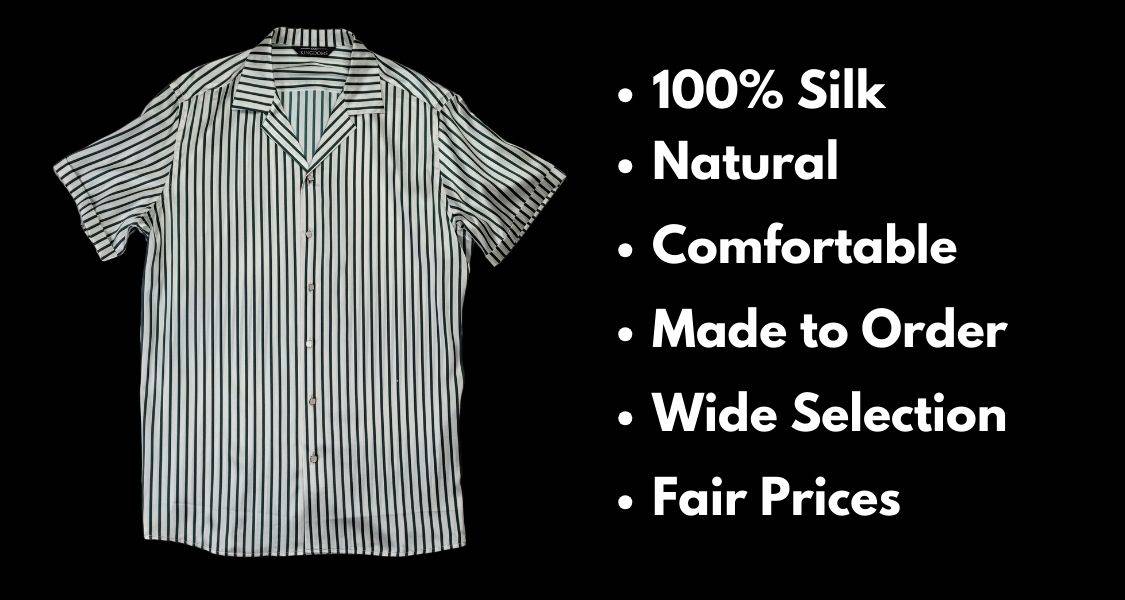 With only 50 available shirts per design, we ensure you step out in a truly rare outfit that no one else has.
Our shirts are designed to make a statement, with unique and awe-inspiring designs that effortlessly set you apart from the crowd.
Experience the opulence of our shirts, made from the finest 100% silk fabric renowned for its exquisite drape, smooth texture, and natural breathability.
Silk feels incredibly comfortable against the skin, offering a sensation of pure indulgence, while its lustrous sheen and fine drape exude an air of sophistication and confidence.
Embark on a journey of pure indulgence with our 100% silk shirts, where every brush against your skin gives the feeling of refinement. The silk's gentle touch exudes a cooling, soothing feel, a true testament to the extraordinary quality.
Make a striking impression with our silk shirts that boast standout appeal. Designed to catch the eye and turn heads, our shirts feature bold patterns, vibrant colors, and exquisite details, elevating your presence and igniting new connections.
Unlock limitless styling possibilities with our silk shirts that seamlessly blend casual and formal aesthetics. Dress them up or down, as they effortlessly complement a range of outfits, making them the perfect choice for any event or occasion.
Our silk shirts offer a lightweight feel that effortlessly drapes against your skin, enhancing your comfort and freedom of movement. Experience the breathability and soft, smooth touch that only pure silk can provide, ensuring a truly elevated and luxurious wearing experience.